Parents! Focus less on worrying about Minecraft and more on understanding it | Technology | The Guardian.
Millions of kids are obsessed with Mojang's crafting game, but understanding it rather than fearing it is a good first step for parents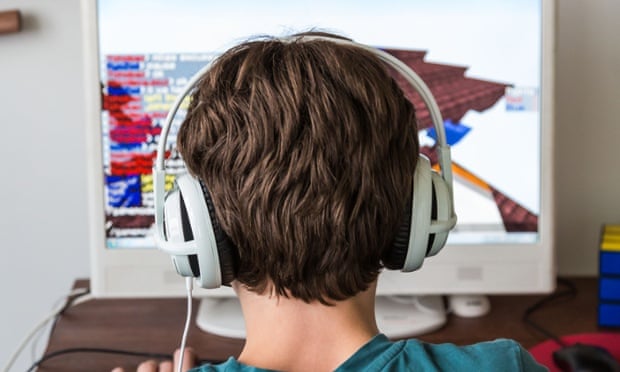 A lot of people are getting hot under the collar about the BBC's article on Minecraft, children and parenting, written by journalist Jolyon Jenkins.
Should parents ever worry about Minecraft? asks whether Minecraft is entirely healthy for kids, from addiction and lessening interest in the real world through to the prospect of "children being digitally mugged" by other players.
Jenkins clearly knows that he'll have critics, referring to "Minecraft's champions", "the other side" and "the opposition" in the piece when suggesting how they might try to counter his arguments, setting this up as a battle.
At this point, as someone who writes regularly about children and technology – Minecraft included – I'm probably expected to saddle up and charge into battle, laying waste to Jenkins' arguments.
He does make some points worth talking about in a much more balanced and less adversarial way. But my main response boils down to this: wouldn't it be better for parents to understand Minecraft rather than worry about it?
Because once they understand the game and what their children are getting out of it, they'll have a much better base of knowledge to make parenting decisions about and around it – from setting time limits to ensuring it's complemented by other activities.